Fair Maidens & Masks Mermaid Pricing

Competitively priced character party packages with added experience features. Call us to discuss options or bulk pricing.
Package Pricing & Accessories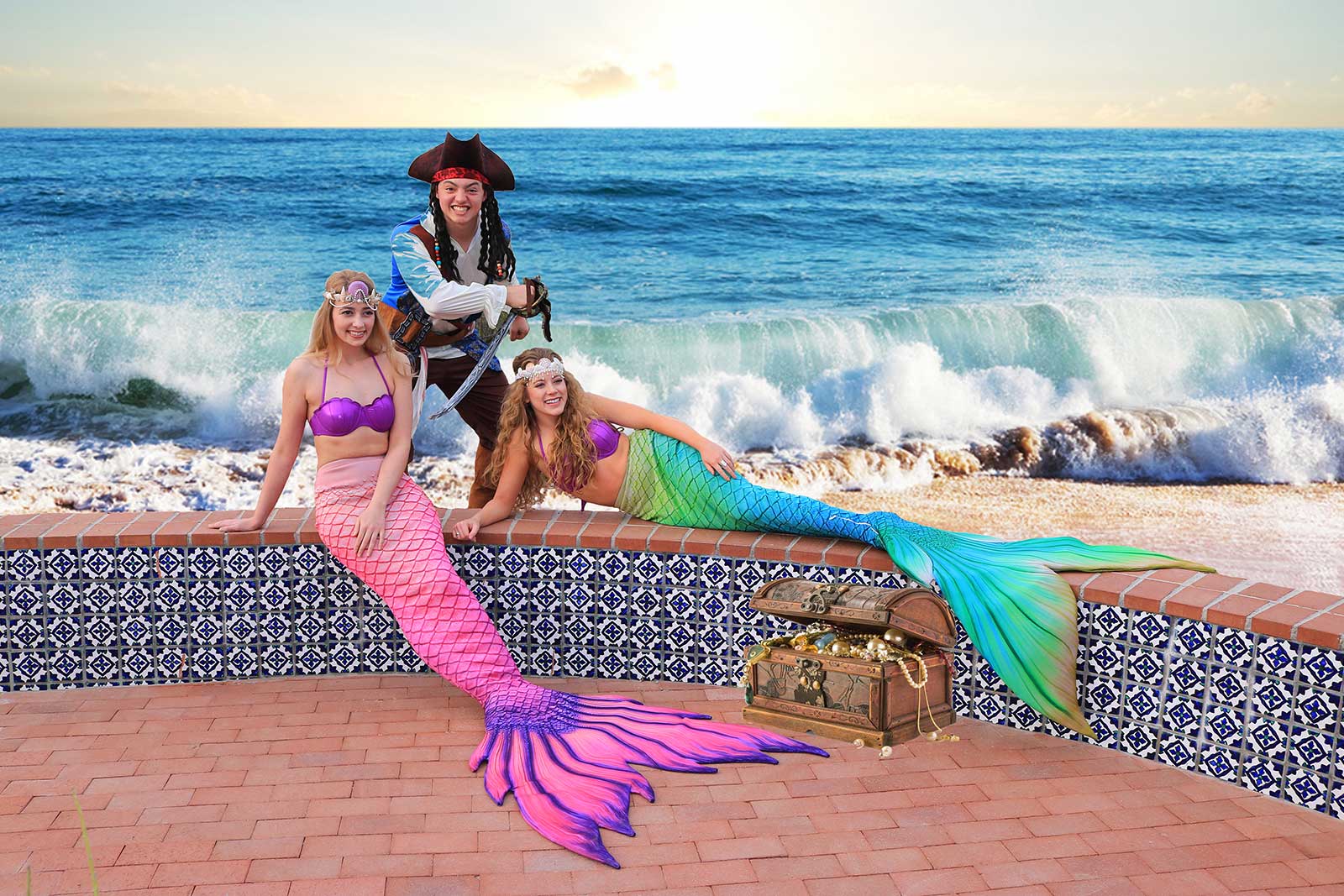 Magical Sea Adventure
$660
$615
2 Hours, 2 Mermaids, 1 Pirate, 1 Glitter Tattoo Artist, 1 Birthday Gift, Assortment of Treasure
An ULTIMATE Fair Maidens & Masks Experience. Want your child's most magical fantasies come to life? The Magical Sea Adventure Package is an excellent value! Fun for all crowds: water babies and land dwellers alike… Our stunning mermaids, swashbuckling pirate and talented glitter tattoo artist map-out a perfect fun summer party you'll treasure forever! Your child and all their guests will be transported into their fantastical world of underwater friends, treasure hunting, bubbles, and so much more. See how much magic they can pack into a whole 2 HOURS!
Package Includes
Mermaid Performance Includes
Grand Entrance
Your lovely mermaid will get into position by the water. As your guests walk outside they will be in total awe as they first glimpse upon her. Don't forget to capture their reactions!
Photo Opps
Mermaids make for stunning photos. She loves to pose for the camera with all her mermaid friends. Remember to take lots of pictures for memories to last a lifetime!
Mermaid Tale w/ Singing
Your Mermaid will come to life for everyone as she recounts her underwater adventures, sings songs, and does an educational show-and-tell of her favorite sea friends.
Mermaid Training
Learn how to swim, blow bubbles and sing like a mermaid! Our mermaids are great at involving all ages and swim-levels in their training, making it fun for all crowds.
Games of Choice
Our Mermaids will keep the fun going throughout your party. Choose from an assortment of pool or land games to play like diving for treasure, relay races, treasure hunts, and so much more.
Activities
*We are happy to customize their visit to better suit your party.
Accessories & Add-ons Pricing
Time
+30 min: $60
+60 min: $120
Mermaid
1st Hour: $80
2nd Hour: $50
Glitter Tattoo Artist
1st Hour: $80
2nd Hour: $50
Themed Goodie Bags
$10/piece
Starfish Hairclips
$10/piece
Inflatable Swords
$3/piece
*Additional Time is recommended for parties with over 12 children.